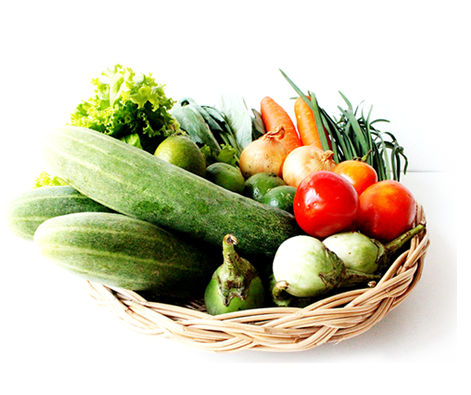 WE WELCOME YOU
TO OUR PLACE.
FAMILY STYLE CLASS AND PERSONAL TOUCH. MAXIMUM 9 PEOPLE PER DAY.
Learn to cook and have fun with us in our lovely home surrounded with organic garden. We use ingredients that you will personally pick from our organic garden to your favorite dish. As Thai food is well known and worldwide we want to teach you to make it easy to learn many tips. We grow many fruits, herbs and vegetables in our garden so you can enjoy eating and picking up them. Our class is situated in the countryside and is the best environment only 20 minutes from Chiang Mai downtown and Chiang Mai International airport.
First we will stop at the local market, see how Thai people sell and buy their meal, you can try some local food here. Then we take you to our lovely home with surrounding organic garden and rice field. You will see different kinds of fresh ingredients that we grow ourselves and you can try our seasonal fruit. Each person will have own cooking station and hands on cooking.
---